ECOEA
The link between your Local
and the Ohio Education Association
District Office

129 Easton St. NE Suite 103

 Canton, Ohio  44721

330-499-8587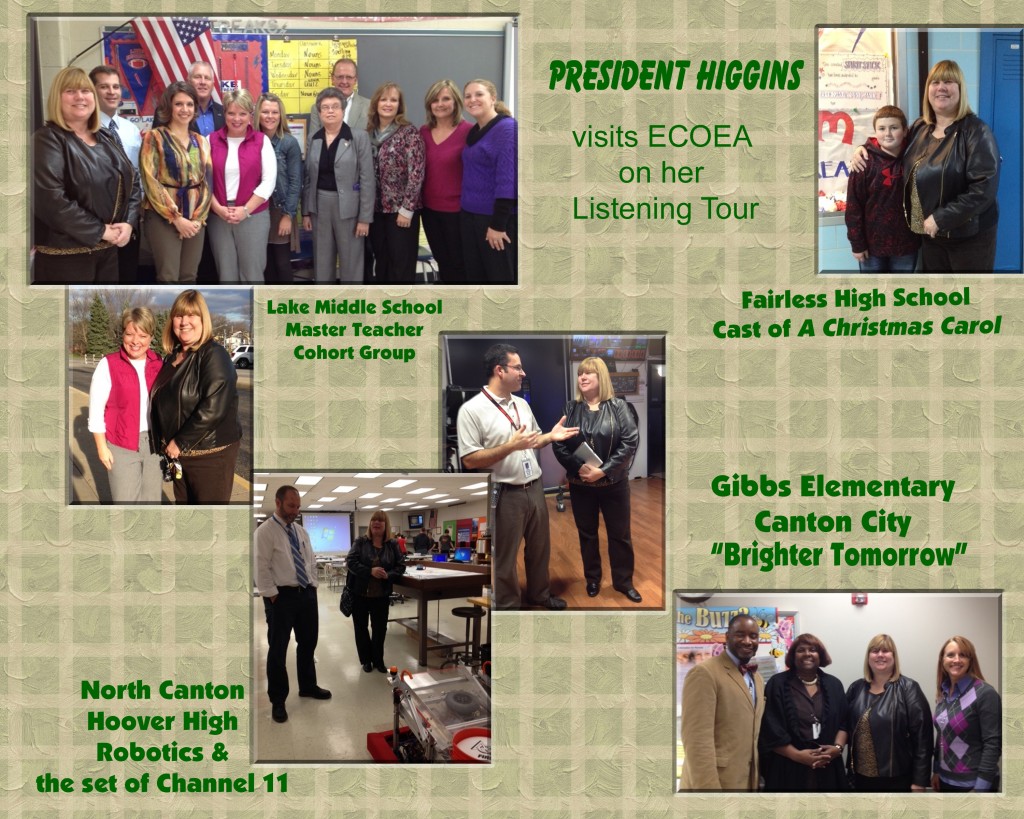 Friend of Education 2013
Kathleen McKinley
Congratulations to the ECOEA Friend of Education for 2013. At the Fall Representative Assembly on Saturday, November 23, ECOEA honored Kathleen McKinley for her service to our members. A former teacher herself, Kathleen advocates for member rights throughout Northeast Ohio. As a managing partner in the law firm, Baasten, McKinley & Co., LPA, Kathleen has annually presented a legal update for ECOEA at their Fall Roundtable.  She is a published author of articles regarding teacher evaluation, Ohio Department of Education hearings, and teacher termination. She has represented OEA affiliates and members for the past 23 years.
The Friend of Education is chosen by the ECOEA Executive Board to recognize a person who has provided outstanding service to public education and the teaching profession. Congratulations Kathleen for all you do!
Holiday Happenin'!
Members of OEA-Retired are reminded of our Holiday Happenin'  inside the PineTree Barn, Wooster, OH.  The setting will be all decked out in elegant holiday style with all the wonderful flavors of Christmas! 
Join us and bring a spouse or guest to this end of the year social event from 11:30 – 1:00 p.m.  
Please RSVP to ecoearetired@yahoo.com  by November 26, 2013.
OHIO TEACHER OF THE YEAR
Congratulations to Debra J. McDonald, of Wayne County J.V. S. Education Association, for being selected as the Ohio Teacher of the Year. McDonald teaches in the Early Childhood Education and Care program at the Wayne County Schools Career Center in Smithville. She is a Master Teacher, a state advisory group member to the Ohio Resident Educator mentoring program, a member and licensure committee chair of the Ohio Educator Standards Board, and has served on an advisory panel for the development of OTES. ECOEA is proud to have the Ohio Teacher of the Year as one of our members. Congratulations!
New Executive Director Announced by OEA
OEA Executive Director Larry Wicks will be retiring as of December 31, 2013. OEA has announced his replacement after an extensive search. Replacing Larry as our Executive Director will be Sheryl Mathis. Sheryl is currently the Executive Director of the Arizona Education Association. We look forward to her leadership and wish Larry well in his well-deserved retirement!
Deadline Looming to Purchase STRS Service Credit at Current Rates
One of the changes made to STRS in pension reform legislation passed last year was to increase the cost of purchased service credit.  Effective January 1, 2014, members will pay the full projected liability created by the purchase of service credit.  The cost to purchase credit will increase significantly if the purchase allows a member to meet retirement eligibility earlier or to retire without an actuarially reduced benefit.  The following types of purchasable service credit will be affected:
Out-of-state teaching, private teaching and government service

Military service, National Guard/reserve military service

Other Ohio public service

Leave of absence due to pregnancy or resignation due to pregnancy

Waived Ohio public service

School board service
To purchase these types of service under the current cost calculation, a certification form must be filed with STRS by December 31, 2013.  If the service is certified as eligible for purchase, members will have until June 30, 2014, to purchase the credit. For additional information, visit www.strsoh.org or call the STRS Member Services Center at 1-888-227-7877.
*****
The Rural Education National Forum is a unique opportunity for education, community, and business leaders to advance conversations around rural education and prosperity through collaborative action.
This Forum is designed to highlight powerful instructional and leadership practices in rural districts, focus strategic conversations around rural opportunities and challenges with national and local experts, and build a network for collaboration.
Use this link to register online and for more information:
http://www.battelleforkids.org/events/rural-education-forum
***********************************
OEA EDUCATOR LOBBY DAY JUNE 11, 2013 
 


East Central was well-represented on OEA Lobby Day, June 11, 2013. After a briefing at OEA Headquarters, members took their concerns about the budget bill to the Senators and Representatives from the ECOEA district. We were able to meet with Senator Scott Oelslager (R), Senator Joe Schiavoni (D), Senator Lou Gentile (D), Senator Frank LaRose (R), Representative Nick Barborak (D), Representative Stephen Slesnick (D), and Representative Kirk Schuring (D).  Thank you to all of our elected officials who took the time to meet with us and discuss issues that affect public education.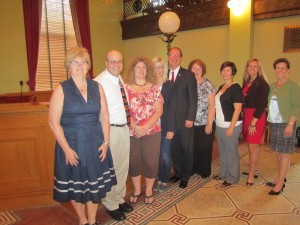 *************************************
*************************************

OEA-R–It's Time to Join!
Beginning August 1, the first 50 OEA members across the entire state to purchase a fully paid ($350) Pre-retired membership will receive a special OEA pen, a flash drive, AND a $25 gas card. No drawing,  just the first 50 to join are the recipients of these incentives.  It is time to join OEA-R now!
ECOEA at the NEA RA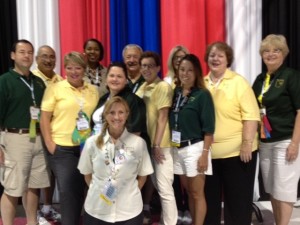 ECOEA was well-represented at the National Education Association Representative Assembly in Atlanta, Georgia, in early July.  Members from North Canton, Massillon, Fairless, Wooster, Canton City, Lake Local, and Newcomerstown gathered at the largest democratic assembly in the world to vote on Constitution & By-Law amendments, to elect new Executive Committee members, and to introduce and debate New Business Items for a real lesson in parliamentary procedure.
ECOEA is one of the 10 District Assoc

iations
that make up the OEA network…
The district is made up of 62 local associations
in Stark, Wayne, Tuscarawas, Holmes,
Columbiana and Carroll Counties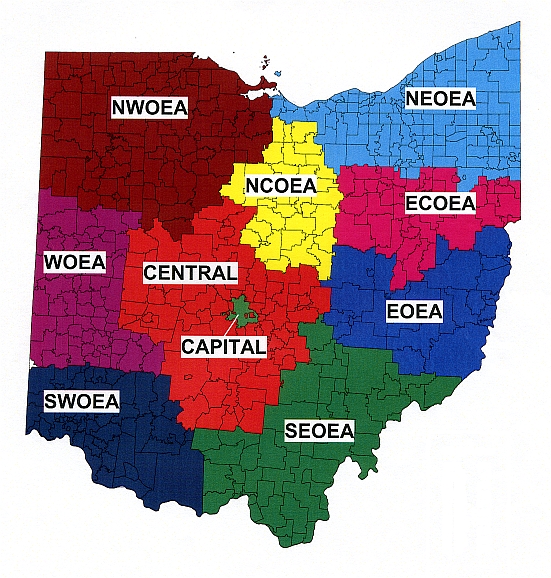 * This structure assures that decisions are made by representatives from all parts of the state, as the delegates to the OEA Representative Assembly are elected yearly within each of the 10 OEA Districts at the Local Association level.
* About two thirds of the OEA Board of Directors members are elected from units withing the District Associations. ECOEA is comprised of three of these units.
* Each District Association also has a representative on Each of the various OEA Committees.