EAST CENTRAL OHIO EDUCATION ASSOCIATION
129 EASTON ST NE SUITE 103
CANTON, OH 44721
(330) 499-8587
ecoea@sbcglobal.net
 ECOEA—THE LINK BETWEEN YOUR LOCAL
AND THE OHIO EDUCATION ASSOCIATION
REGISTER NOW FOR THE FALL ROUNDTABLE LEGAL UPDATE
Registration deadline October 14!!!
It's that time of year! Join us for dinner and program at the Hartville Kitchen on Monday, October 19. Complete the online registration above under the Meetings and Events tab. Then, mail in your $10 deposit. Your deposit will be returned when you attend the event. Limited to 100 members. Sign up today!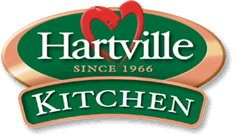 UNIT SCHOLARSHIPS AVAILABLE
SIGN UP NOW FOR A UNIT SCHOLARSHIP TO BE AWARDED AT THE ECOEA FALL REPRESENTATIVE ASSEMBLY. THREE SCHOLARSHIPS OF $500 EACH FOR CONTINUING EDUCATION WILL BE CHOSEN BY LOTTERY DRAWING FROM THE APPLICANTS OF THE THREE ECOEA UNITS. TO APPLY, COMPLETE THE ONLINE APPLICATION FOUND UNDER THE SCHOLARSHIPS TAB ABOVE. SCHOLARSHIP WINNERS WILL BE NOTIFIED BY MAIL FOLLOWING THE REP ASSEMBLY. ALL ECOEA MEMBERS ARE ELIGIBLE TO APPLY. SEE LINK FOR COMPLETE INFORMATION. DEADLINE FOR APPLICATION IS NOVEMBER 1, 2015.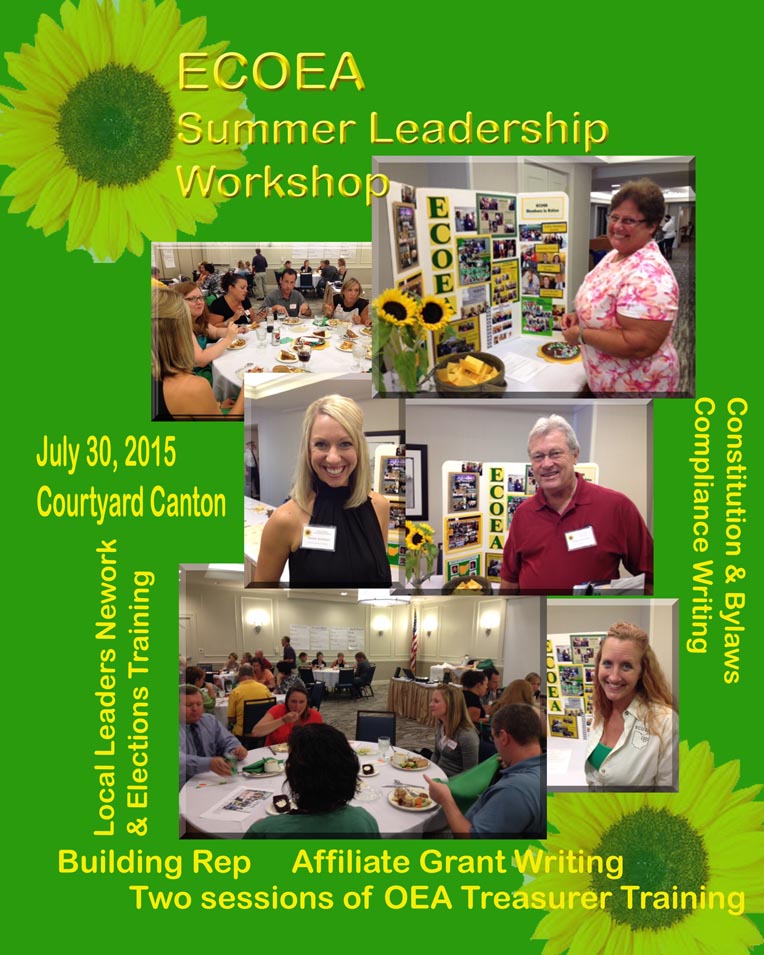 ECOEA delegates to the NEA Representative Assembly 2015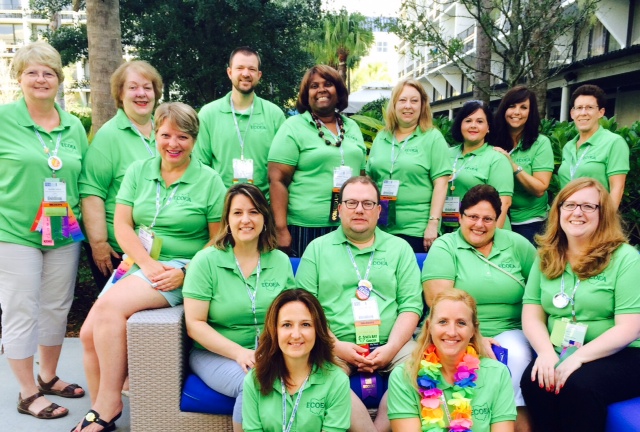 Delegates to the NEA Representative Assembly in Orlando were (Row 1, left to right) Karen Linch, Wooster EA, Angela Stewart, Newcomerstown TA, Row 2 Ramona Moore, Lake Local EA, Llyn Simpson, Malvern EA, Scott Miller, Wooster EA, Cindy Endres, Jackson CPA, Julie Nelson, North Canton EA, Row 3 Val Heban, North Canton EA, Carol Kinsey, OEA-R, Charles Cerniglia, Wooster EA, Dr. Geneva Parker, Canton PEA, Jennifer Milligan, Jackson MEA, Tracy Lemus Santos, Fairless EA, Kristi Cropper, North Canton EA, Anne Bowles, Wooster EA