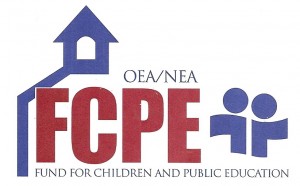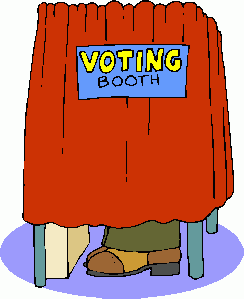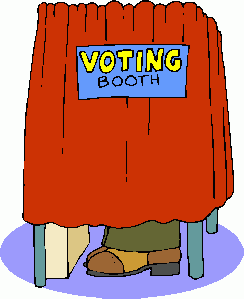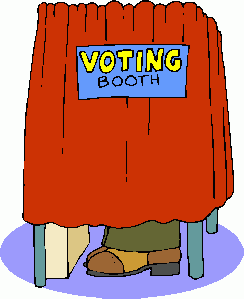 FREQUENTLY ASKED QUESTIONS & INFORMATION ABOUT THE OEA FUND FOR CHILDREN AND PUBLIC EDUCATION
WHAT IS FCPE?   The OEA FCPE is our state Political Action Committee, which works to support pro-public education candidates on the ballot.

WHY POLITICS?   All the decisions that affect us as public school employees, as well as individuals, are made by elected leaders or individuals appointed by elected leaders.

WHAT IS THE PROCESS?   Screening Committees at local, district, and state levels are comprised of local leaders and representatives who are FCPE contributors.  Candidates answer questions pertaining only to public education issues.  Screening Committee members then make non-partisan recommendations and endorsements.

WHY GIVE?   Decisions affecting future of public education are made in political bodies.  FCPE allows for greater influence and united power and a greater pool of money.  Provide monetary support to candidates who support public education.  Dues dollars cannot be used to support candidates.

WHO CAN GIVE?    OEA Members:  full-time, part-time, active, retired, students.  OEA Staff

HOW TO GIVE?    Payroll deduction.  LocalFund Drive.  District/OEA/NEA Representative Assemblies.  Various Union Activities, Conferences, and Trainings.  Online giving.  ANY TIME!

BEST PRACTICES   Person to person contact.  Use timely, pertinent issues that will motivate members to give.  Give personal story.  Give success stories.  Make it easy to give.  Be organized with forms, goals, responsibilities, and timelines.  Build in accountability and maintain records.  Give consistent and regular reminders.  Use personal incentives/friendly competition.  Recognize contributions and contributors at local/district/state/national level.  Always say thank you in some way!

DON'TS   Don't hold FCPE drives during the workday.  Convocations are usually recognized as a Union Meeting time.  Don't put FCPE forms in school mailboxes.  Make your ask personal contact.  Don't ask nonmembers.  Don't commingle OEA Membership money with FCPE donations.   Convert cash to money orders.   Make all checks and money orders payable to OEA FCPE (not OEA).  Don't hold contributions-mail immediately. 

MYTHS 
OEA only recommends candidates and donates to the Democratic Party.  All candidates are invited to be screened and are screened by local members.  OEA uses various social issues to evaluate candidates.  Questionnaire only focuses on education and public employee issues. 
OEA/NEA supports abortion.  Nowhere in any OEA/NEA documents does the word abortion appear.  Actual wording appears in NEA Resolutions I-16 (all methods of family planning).  OEA/NEA Women's Caucuses continue to monitor and address these issues. 
I can't afford it.  For $1 a pay, you can't afford not to give!
No one asked me.  It is your responsibility, whether someone asks you or not!
I can't ask my friends to give.  Put your money where your mouth is!  Be a role model and show them how it is done. 
FCPE RESOURCES            
FCPE Overview and Fundraising Videos.  FCPE Toolkit.  OEA.  Labor Relations Consultants.  Various OEA members and leaders. 
IF YOU STILL HAVE MEMBERS THAT DO NOT WANT TO CONTRIBUTE TO FCPE, ENCOURAGE THEM TO:
*  join OEA ACES and contact legislators via email    www.ohea.org
*  volunteer to work on pro-public education candidates or levy campaigns
*  visit local legislators and various organizations and lobby for public education
*  write letters and articles to local newspapers, newsletters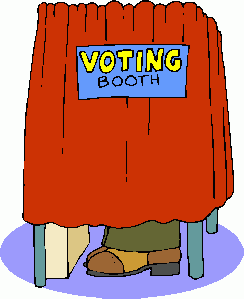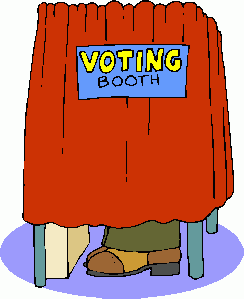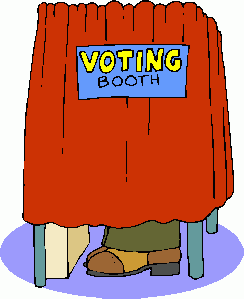 THIS POLITICAL ADVOCACY STUFF ISN'T FOR ME…
When we are born someone appointed by an elected official registers our birth, and when we die someone else appointed by an elected official, records our death.  In between the cradle and the grave elected officials and their appointees determine:
The quality of the air we breathe,
The nutritional value of the food we eat,
The cost of our health care,
The effectiveness and safety of the medicine we use,
The safety of the streets and quality of the highways,
The interest rates we pay,
The cost of gas, electricity, water, and phone service,
The speed we may drive,
The education we receive,
The number of students in our classrooms,
The curriculum we may use,
The money that can be spent in schools,
The time and length we can be employed,
The retirement benefits we receive…
This general list continues to grow every time a new law is passed, especially those pertaining to public education.Politics affects every aspect of our lives.  It is ACCEPTABLE and ESSENTIAL for us to try and affect politics!

WHO MAKES THE FOLLOWING DECISIONS FOR YOU?

 
Compensation and employee benefits

Social Security coverage

Unemployment coverage

Workers' compensation

Medical coverage

Licensure/Certification standards and fees

FBI/BCI Background checks

Conduct and discipline policies

Due process rights/suspension/termination/nonrenewal

Tenure

Reduction in Force policies

Adequate funding

Private School vouchers

Charter School funding and accountability

Length of school year/week/day and calamity days

ESEA/No Child Left Behind

Class size

Planning Time

Curriculum and textbooks

Standardized tests

School lunch menu

Health and safety standards

Transportation rules and regulations

 
SHOULDN'T YOU BE MAKING DECISIONS ABOUT THE DECISION MAKERS?