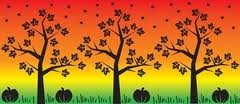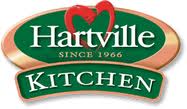 Hartville Kitchen
1015 Edison St. N.W., Hartville, Ohio
MONDAY, OCTOBER 26, 2020
Registration opens at 5:00
Dinner begins 5:30
Program follows dinner
* OEA Attorney, Kathleen McKinley will give a Legal Update presentation with a focus on changes in law that affect our members. What can members do to protect themselves from legal action? What actions in your personal life affect your professional license? Know what the Professional Code of Conduct means to you!
*You may submit questions or areas of concern for Attorney McKinley to address. Place your questions/concerns on reservation form below. Question cards will also be available at the event.
* Sign-In begins at 5:00 PM with a complimentary dinner for ECOEA members, at 5:30,    followed by the program. A $10 refundable deposit check is required to hold each reservation, and it will be returned to you at the event.  The deposit is non-refundable for those who fail to cancel 7 days prior to the event.  
* You will receive a confirmation email when your deposit/fee is received. 
*  There is a $15 non-refundable fee for non-member guests that must be received by the ECOEA office no later than October 21st. OEA-Retired members are welcome for a $10 Retiree fee.
*  Registration will open in September for this event.