The ECOEA Summer Leadership Workshop will be held virtually on various dates during the month of July. Registration is required for each session and the link to attend will be sent to attendees one day before the session. Sessions are listed below in calendar order. Please be aware of deadline registration dates in order to receive the session link.
We feature training in three strands–
Member Professional Development–OTES 2.0 brought to you by OEA and ODE, and three tech sessions to improve member tech skills in a blended learning environment brought to you by national presenter and host of the Educational Duct Tape podcast, Jake Miller. 
OEA Local Leader Trainings-Local Presidents, Local Treasurers, and Building Reps brought to you by OEA officers and professional staff
Racial and Social Justice–Listening Circle and Cultural Competency led by OEA professional staff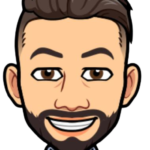 ECOEA is pumped to bring our featured presenter Jake Miller to you for Professional Development in a blended learning environment. Jake will lead three sessions, each one based on different learning platforms: Loom, Screencastify, EdPuzzle, Flipgrid, and Pear Deck. Jake Miller is an edtech and learning enthusiast who hosts the Educational Duct Tape podcast and shares #EduGIFs at @JakeMillerTech and on JakeMiller.net. He works as a Technology Integration Coach for the Orange City School District in Ohio. Before shifting his focus to supporting teachers in the integration of technology, he spent 12 years in the classroom teaching math, science & STEM at various grade levels. Jake's favorite job, however, is his full-time position as a husband and father.
July 7-Teacher-Created Video Resources in the Blended Learning Environment: Loom, Screencastify, and EdPuzzle Learn from technology integration specialist Jake Miller about 3 free tools that you can use to create video resources for your learners. You'll get to make your own screencasts with Loom or Screencastify (your choice) and add formative assessment questions to videos (made by you or found online!) with EdPuzzle. 9:30 AM-11:00 AM. REGISTRATION HAS CLOSED FOR THIS CLASS.
July 9-Listening Circles: Using a restorative framework to build connections in a virtual environment-Listening Circles are a way of creating community and sharing humanity through simple acts of gathering, focusing, reflecting, speaking, and listening. These simple acts can strengthen and deepen us, both individually and collectively. Participants will discuss why Listening Circles can be an effective tool to creating connections and having difficult conversations about race. During our 90 minute virtual session, facilitators will guide participants as we gather in a large group to welcome each other and focus our thoughts, move into guided discussions in small break out rooms to allow deeper conversation about how we are coping during the COVID crisis and racial protests, and then reconvene as a large group to reflect on our thoughts and experiences. Participants should be prepared to be fully present to have conversations with other educators. Join us to consider how to create a virtual space that facilitates engagement, creates connections, and empowers participants through relationship building.
Led by OEA Consultants Makia Burns and Daria DeNoia. 10:00 AM-11:30 AM. REGISTRATION HAS CLOSED FOR THIS CLASS..
July 10-Cultural Competency and Equity Literacy-Research has established the importance of cultural competency in improving students' academic and behavioral outcomes. As a result, educators are increasingly focused on identifying effective methods for growing culturally responsive practices in K‐12 education.  The issues of cultural competency, equity and bias are important to union members.  These issues can become key points of member engagement and organizing. During our interactive 2 1/2 hour training on July 10, we will engage with each other to cultivate the skills and consciousness needed to recognize, respond to, and begin to redress institutional inequities within educational settings. Training will take place in large group and small group settings using the Zoom platform.
Led by OEA Consultants Makia Burns and Daria DeNoia. 9:00 AM-11:30 AM. You can still register by calling the ECOEA 330 499-8587.
July 13-A Powerful Student Voice, Connection, and Formative Assessment tool for your Blended Learning Environment: Flipgrid.  Learn from technology integration specialist Jake Miller about 1 awesome free tool that can do dozens of things for your learners. You can use Flipgrid to create videos to share with your learners and their families, to hear from your learners, and to help them share with each other. This is a great platform for content delivery, formative assessment, student voice empowering, and rapport developing. 9:30 AM-11:00 AM. Deadline to register is July 10 or when class capacity has been reached.
July 15-OEA Treasurers' Workshop presented by OEA Secretary-Treasurer Mark Hill. Attendance is required to be eligible for the OEA Fiscal Fitness Award. The workshop will be held in two sessions-9:00 AM-10:30 AM for novice treasurers (newly elected-five years) and 11:00 AM-12:00 PM for experienced treasurers (six years and above). Treasurers or their representative should register for the appropriate session and are welcome to attend both sessions if they like. Registration has closed. Treasurers, please call the office at 330 499-8587 for late registration.
July 21-OTES 2.0 presented by Ellen Adornetto from OEA and trainers from the Ohio Department of Education Cathryn Everidge-Shaw, Apryl Ealy, Tom Rounds, and Jill Grubb.
OFT and OEA are partnering to provide training designed to help teachers understand the changes to evaluation when OTES 2.0 is implemented. We recommend collaborative conversations between the administration and the union in setting up local parameters in the OTES 2.0 process. It is important that teachers are provided training to fully understand OTES 2.0. We will deliver this training at no cost.
Originally intended to be offered as face to face training at regional locations, the new normal dictated by Covid 19 has required that the sessions be converted to virtual delivery. Content will be delivered by ODE and mimics the content being offered at sessions provided for administrators, ESCs, and OTES 2.0 evaluators. We wanted to assure there is a consistent message and everyone is on the same page as they work to flesh out their local process.
Tuesday, August 4, 2020
Registration link for August 4, 2020:
Register by August 1.
The sessions will run from 9:00am to 12:00pm
Please plan to join us at one of these two sessions to be sure we are all prepared for a smooth rollout of OTES 2.0 as you locally implement your programs. We can take advantage of having the 2020-2021 school year to thoughtfully create our local systems. As this workshop is being presented by ODE/OEA/OFT, PD certificates will come from the presenters, not ECOEA as we are not collecting the registration information.
July 22-OEA Local Presidents' Training-presented by OEA. Open to Local Presidents only and the President's handbook will be used. This session runs 9:00 AM-11:00 AM.  Deadline to register is July 17, 2020. Register at this link.
July 23-OEA Building Rep Training-appropriate for Building Reps or any member interested in learning more about member rights and responsibilities. This session will be led by OEA Labor Relations Consultants Sarah Drinkard and Alison Hoffa and will include information about the challenges and protections in the new teaching and learning environment. Session runs 9:30 AM-12:00 PM and deadline to register is July 17.
July 29-An Awesome Lesson Delivery, Formative Assessment, and Engagement tool for your Blended Learning Environment: Pear Deck. Want to learn how to keep students more engaged in your lessons? Want to know if your students understand the content that you're teaching? Want to create content that students can learn from at home or at school? Want to hear from all of your learners? Learn from technology integration specialist Jake Miller about how you can do all of this with the free features in Pear Deck, which you can access from right in Google Slides. 9:30 AM-11:00 AM. Last day to register is July 24 or when class capacity has been reached. Use this link to register.
Contact the ECOEA office at (330) 499-8587 or ecoea@sbcglobal.net for more information or questions about our Virtual Workshop sessions.