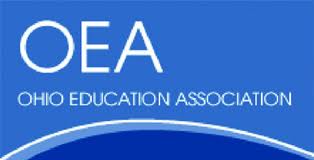 OEA offers the following scholarship and award opportunities to members and locals each year.  Click on the titles below for nomination and scholarship applications for each of the offerings.  
Deadline for submission of nominations and applications is January 10, 2014.
2013-2014 Marilyn Cross Scholarship Form
2013-2014 JFK Scholarship Form
2013-2014 Jean Kershaw Scholarship Form
2013-2014 Human and Civil Rights Form
2013-2014 Peace and International Relations Award
Recently three ECOEA members were OEA Award recipients.  Each received their award at the annual OEA Awards Banquet in 2012.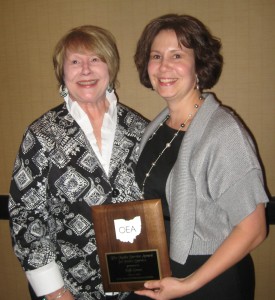 Kelli Green, member of the Perry Classroom Teachers Association, received the OEA Media Award for Public Service for her outstanding efforts in the petition drive to repeal SB5 and the defeat of Issue 2 at the polls… Kelli had her mom, Kathleen Green, a former member of the Massillon EA and now an OEA-Retired member, on hand for the Award ceremonies…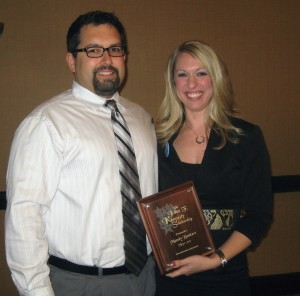 Mandy Bankert, here with her husband, was the recipient of the OEA John F. Kennedy Scholarship.  Mandy received a $4000 award that is presented each year to a member who is a career teacher enrolled in a graduate level program and in need of financial assistance.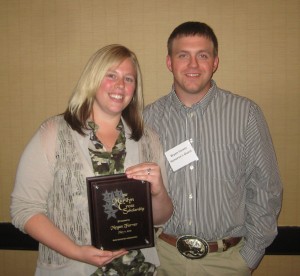 Megan Farver, member of the Garaway Teachers Association received the OEA Marilyn Cross Scholarship.  Megan, pictured here with her husband, received a $2000 award granted annually  to a career teacher for graduate work in a program directly linked to his/her current area of licensure.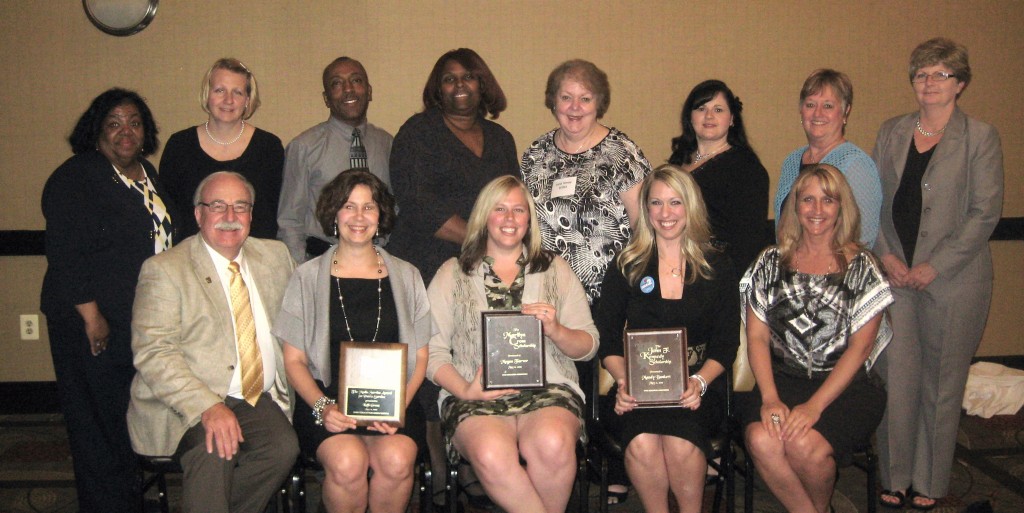 ECOEA Executive Committee members and Delegates  join in a group picture to support and applaud the Scholarship and Award winners from the ECOEA District