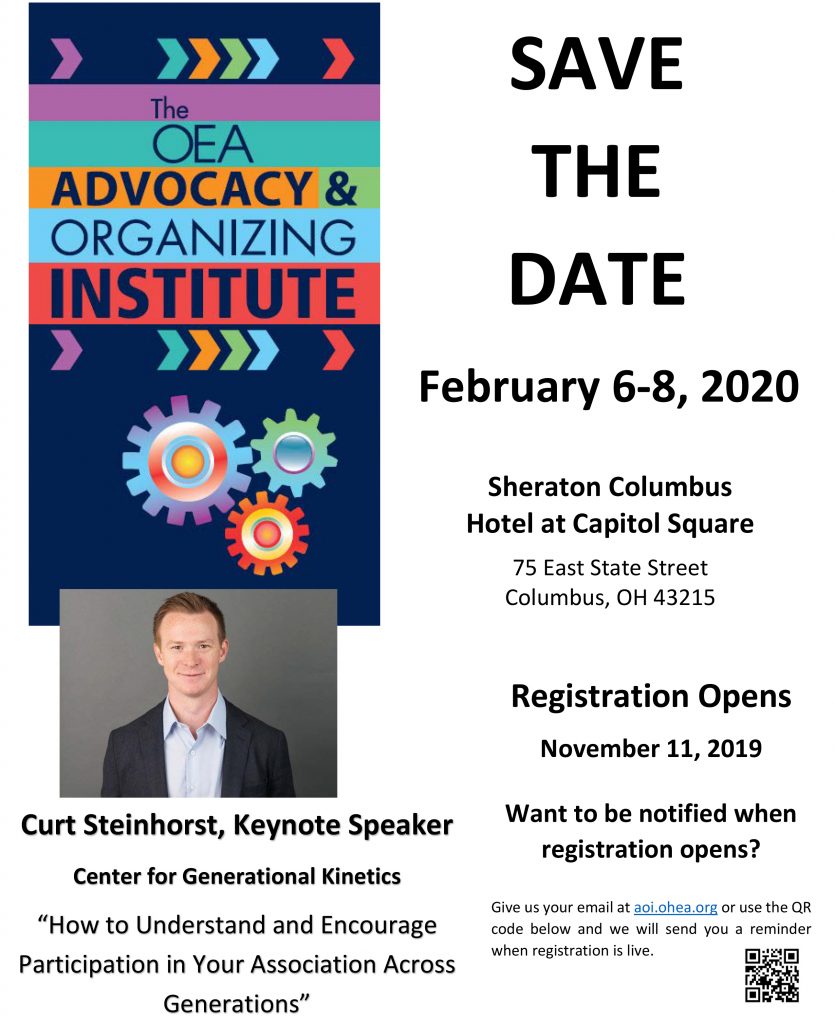 AOI Save the Date Flyer_2
ECOEA is proud to provide 20 scholarships of $50 to locals on a first-come, first-served basis. Members may apply for a scholarship that will be paid back to their local after confirmation from OEA that the member attended the Institute. The OEA Advocacy & Organizing Institute will be held at the Sheraton Capital Square, February 6-8, 2020. The OEA registration site will open November 11, 2019 but you can apply for our scholarship now.
The ECOEA scholarship is by reimbursement only to the local after your attendance at the AOI has been confirmed.
Please complete the ECOEA Scholarship application below. You will receive a response email from the ECOEA office after your application is processed. Deadline to apply for an ECOEA Scholarship is January 15, 2020. Apply at the link below: